Garden antiques delivered free to Wales. Enhance your garden and make it individual with antique style garden sculptures and features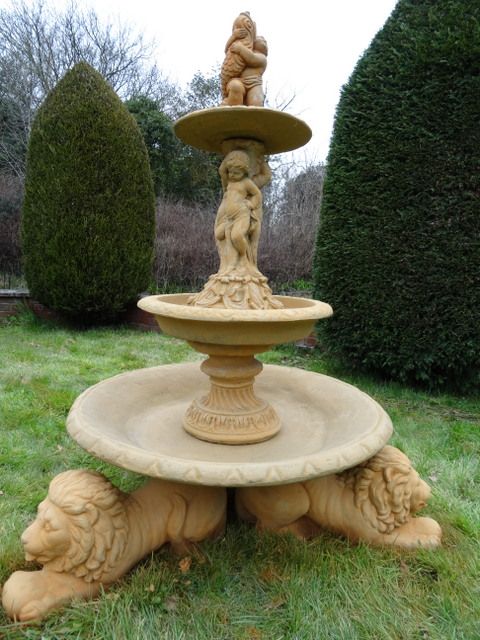 We have an extensive range of beautiful hand finished stone garden ornaments.
Our statues and water features are suitable for your garden or patio. Choose from simple elegant designs to ornate and detailed pieces.
Our artist decorates each of our statues to create an aged unique style. All the statues are made in the UK and are fully frost proof from the finest cast limestone.
100% positive feedback from our customers
Our aim is to provide the ideal piece for you.
We have been running our small family business since 2012. We are very proud of maintaining 100% positive feedback from our customers both from the UK and our international customer base, by providing a friendly and helpful buying & selling experience.
You can choose to visit us or make a purchase through our online shop.
You can trust us to supply you with accurately described high quality and great value garden furnishings.
New Home and Wedding Gifts
Garden ornaments and features make perfect gifts for keen gardeners, or those who just enjoy relaxing in their garden. 
Choose your gift and have it delivered ready for the next special occasion.
Large & small garden statues
Paul the Fox – This vintage style stone fox is one of many animal statues and water features which can be used to personalise and enhance your garden or patio.
Our garden range includes:
wall hanging plaques
dog statues
pig statues
bird and waterfowl ornaments
decorative pot planters
horse head busts on plinths
tall urn carrying girls
guardian charm gargoyles
lion & horse benches
bird baths
trough fountains
and more …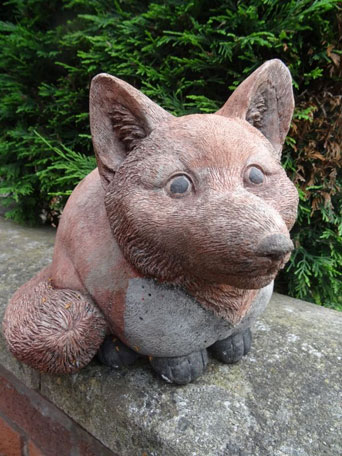 Garden Furniture
Pond Features
10 percent discount on your first online order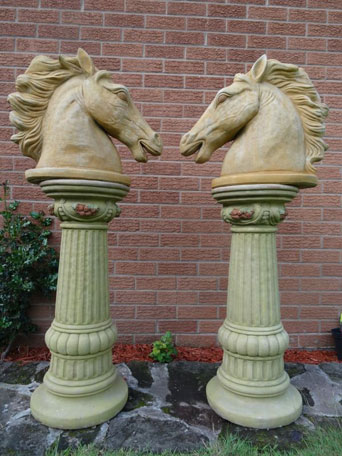 FREE delivery anywhere around Wales, mainland UK & Ireland included on all purchases.
Delivery is reliable and prompt, we offer free delivery with online tracking available for most items. Heavy fragile are delivered by National Pallets. For smaller sized parcels we deliver using a range of reputable delivery companies such as ParcelForce.
We accept PayPal, Stripe, bank transfer, cash upon collection and debit card payments over the phone or in person.
Left: A pair of garden entrance statues in vintage French gold marble style. Stone horse head busts on giant fruit columns.
Further Information and FAQ
Do you have antique style furniture for the home? Yes we have an extensive range of furniture and furnishings from small figurines to large kitchen dressers – please visit our site for full details
Do you offer trade or wholesale and export? Yes we do, please visit our site for full details
Visiting Us Viewings are welcome by prior appointment only
Sightseeing and antique tour buying road trips can be arranged – please visit our site for full details
Latest tweet from @bargaingarden