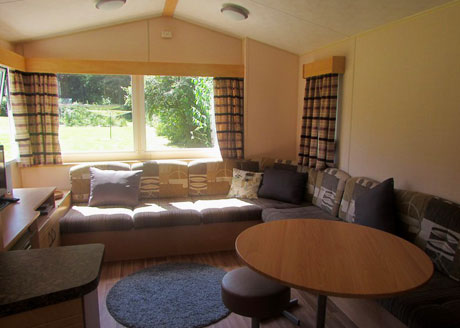 Three bedroomed caravan for six
Perfectly located to enjoy the peace and quiet of the woodland location, yet close enough for the family fun of New Quay
Please note bookings are for 7 days, from Saturday to Saturday
Enjoy the wild flowers in the woods and riverside and the chance to see Tawny Owls, Red Kites and Greater Spotted Woodpeckers.
Well equipped and furnished
In addition to the three bedrooms, there is a comfortable lounge to enjoy the view or watch TV and a choice of DVD's for your use.
The fully equipped kitchen includes:
full size gas cooker
microwave cooker
fridge with small freezer compartment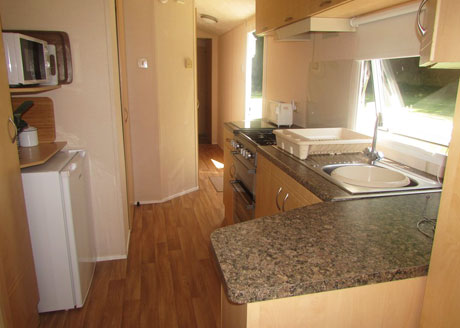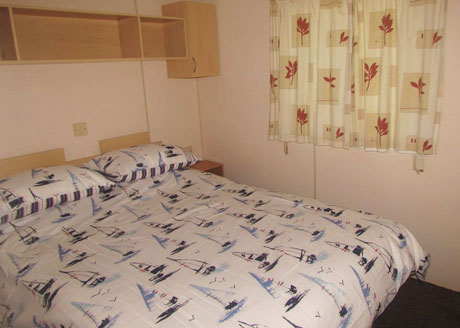 Comfortable Family Accommodation
From the caravan you can drive or enjoy a 25minute walk to the lovely family holiday town of New Quay. When the tide is out then you can walk from 'Five Oaks', through the private woods down to Llanina bridge, cross the road to join the Welsh coast path and down to the beach and along Traethgwyn Beach and all the way to the town.
Set in a peaceful meadow bordered by two acres of private woodland and a river, Five Oaks 'Acorn' caravan provides a wonderful escape for up to six people.
Two twin bedded rooms
Although the beds in the two twin rooms are 2ft 3ins wide and are therefore most suitable for children, they can be joined together into a standard double bed enabling flexible family accommodation.
The caravan has a shower room and toilet.
We regret that pets are NOT allowed.
Single sex groups NOT accepted.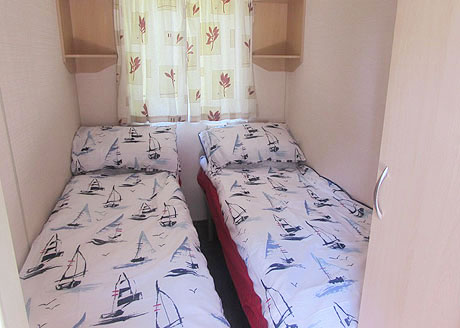 Meet the New Guests!
We have three alpacas: Pippin, Inca and Claude – initially as family pets, but as they become more settled we will allow supervised access, perhaps to help feed them, clean their enclosure, or even walk them through our woods.
Watch this space!
Contact Details
Nick Barnes
Llanina New Quay west Wales
SA45 9SJ West Wales
Telephone:

01545 580189
Please note bookings are for 7 days, from Saturday to Saturday
More information at www.fiveoaks-newquay.co.uk/home/our-caravan/
Explore around Five Oaks 'Acorn' Caravan
Look out for Bottlenose Dolphins in New Quay
Read about New Quay Beaches and Llangrannog and Cwmtydu beach