Saturday 28 Apr 2018 - Sunday 10 Jun 2018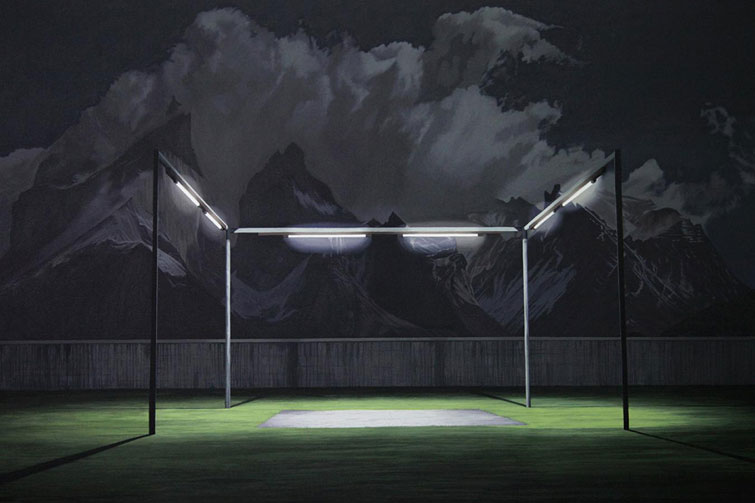 James Moore's work could be described as 'photo realist', because of his use of exacting techniques to mimic different materials. He beings with reference points such as museums dioramas, video games and dreams.  He copies, pastes, samples and collages to build his paintings and animations.
Yet, if you look closer, there also occurs blurred edges, abstracted shapes and situations which don't make sense; all tricks and games, because to Moore, 'painting has always been about fakery- about synthesising the world view into plastic space'.
On Saturday 28th April the exhibition opens with a performance (using old record players & audio equipment) from Jacob Whittaker at 3.45pm.
Price: Free
Web: jamescmoore.org
Twitter: @jmoore_2015
Add to Google Calendar