Saturday 16 Jun 2018 - Sunday 15 Jul 2018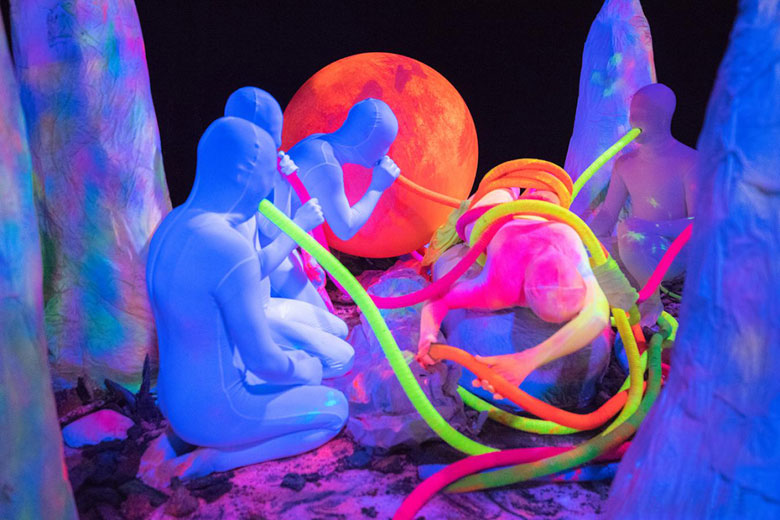 Jennifer Taylor works with film and live performance to create absurd scenarios. She uses abandoned structures in remote landscapes as found stage sets. Ancient Neolithic burial chambers and obscure towers in Wales provide surreal, displaced settings that bring a sense of post-apocalyptic degeneration.
Jennifer Taylor was recently featured in The Guardian for a performance piece in Rome. You will have a chance to see one of her performances at an exhibition closing event on the 14 July at 7.30pm. If you are interested in taking part, please get in touch with Helena Turgel – email below.
Email
:
helen@mwldan.co.uk
Web: jennifertaylor.co
Add to Google Calendar