Saturday 28 Oct 2017 - 06:30 PM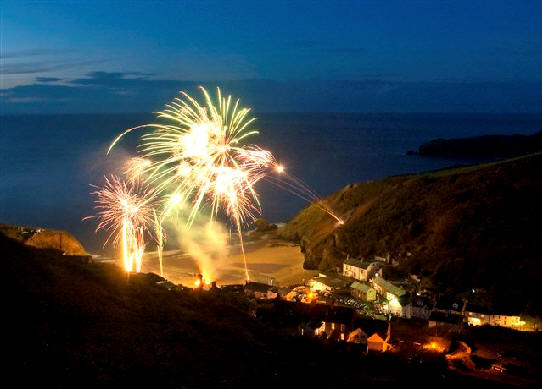 Not to be missed
The best firework display you are likely to see over the Cardigan Bay coast. Very busy, so arrive early.
The display is organised by the village, free of charge, for the village and anyone who enjoys a fantastic display of fireworks.
The bonfire is set on the beach to coincide with the rising tide to extinguish it, rockets are launched from the cliff tops on either side of the cove, and hundreds of fireworks from the beach.
It's funded by collections during the year locally and on the night from the visitors.
Contact: Mike Rutherford
Tel: 01239 654345
Location: Llangrannog Beach
Add to Google Calendar