Saturday 13 Feb 2021 - 08:00 PM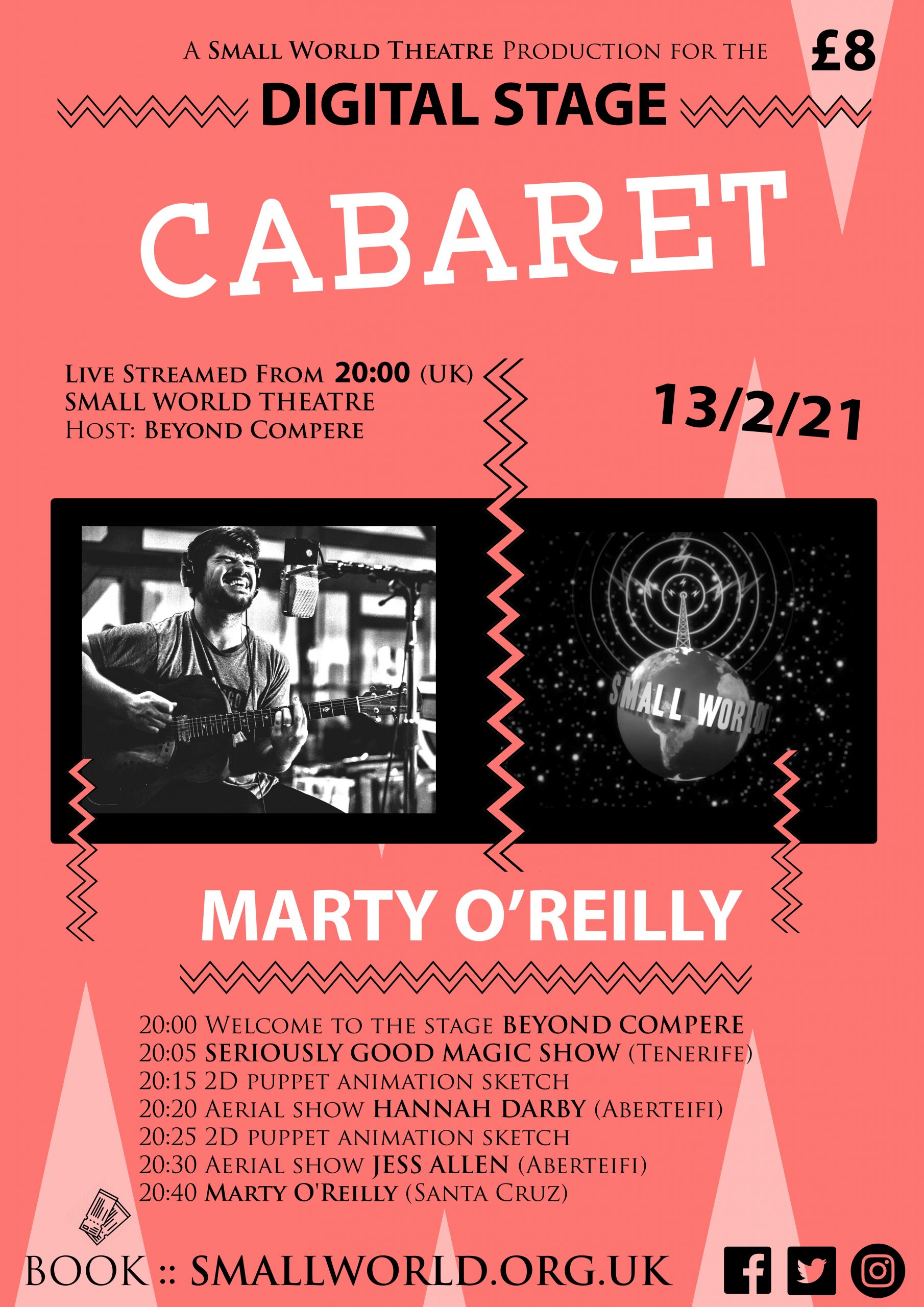 The first of a series of one-hour online cabarets to welcome old friends to the Digital Stage and explore new ground-breaking techniques. We will introduce new 2D puppet characters, including your host for the evening 'Beyond Compere' (AKA Bill Hamblett) live from the venue. Seriously Good Magic's show is streamed from on board Tom Luddington's 'Noctiluca' in Radazul, Tenerife. Jess Allen and Hannah Darby have created dazzling aerial shows at home, performing them at Small World Theatre for this event. Our headline act is beamed to you from Santa Cruz.
Marty O'Reilly is the front man for the incredible Marty O'Reilly and the Old Soul Orchestra. Regulars will know that he brings the house down whenever he performs in Cardigan on a European tour. We are delighted to welcome him to the Digital Stage, playing with the conviction of a veteran Chicago blues man that belies his Sonoma County roots. He plays straight from the heart, weaving songs into medleys. His guitar attack is fierce, he beats strings and rapid strums and furious note runs. We will get the chance to hear him speak to us between songs.
More information and TICKETS here
Price: £8.00
Add to Google Calendar