Saturday 30 Jul 2022 - 11:00 AM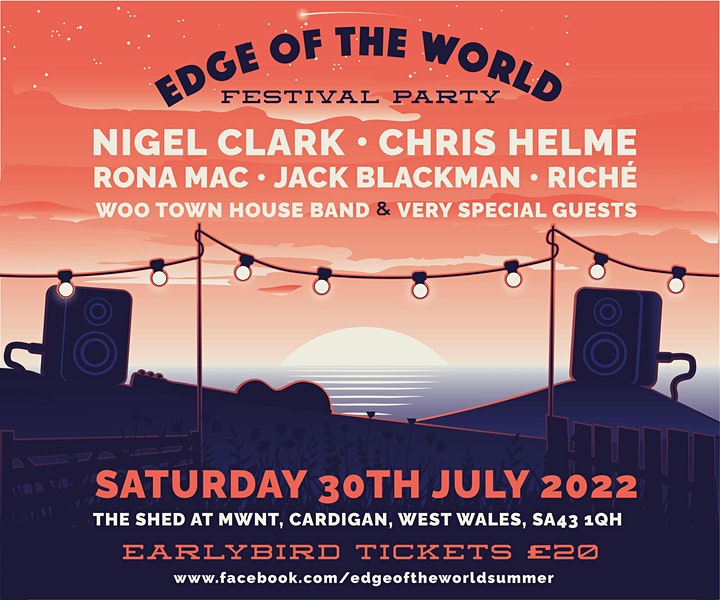 Low key festival, lo-fi, indie pop, folk and blues music party, we love a stunning locations and none is more stunning than Mwnt, West Wales in July.
The Edge of the World Summer Festival Party returns with a great line-up of artists – Nigel Clark (Dodgy), Chris Helme (Seahorses), the very talented West Wales artist Rona Mac, brilliant bluesy Jack Blackman, and the soulful electronic fusion of Riche. The Woo Town Band are back at The Shed too and we'll have some extra special guests.
Price: from £20
Email
:
jacci@workingtalent.co.uk
Web: theshedatmwnt.co.uk/
Facebook: edgeoftheworldsummer
Tel:

07929 168994
Location: The Shed at Mwnt
Add to Google Calendar