Saturday 13 Apr 2019 - Monday 22 Apr 2019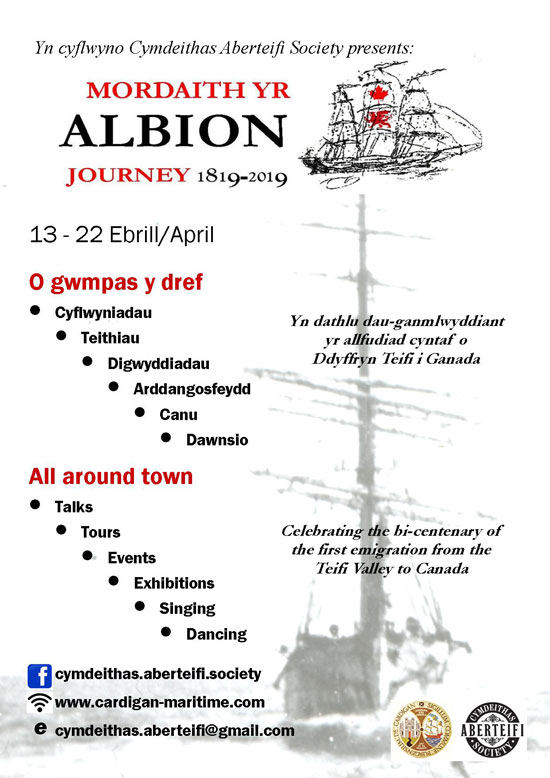 Celebrating the bi-centenary of the first emigration from the Teifi valley to Canada in 1819.
Cardigan Town will be going maritime over Easter. Starting with an opening ceremony on Prince Charles Quay on 13th April, events will run over ten days and include exhibitions, talks, town tours, singing, demonstrations of coracle fishing and more.
Email
:
cymdeithas.aberteifi@gmail.com
Web: cardigan-maritime.com/community-pages/albion-bi-centenary.html
Facebook: cymdeithas.aberteifi.society
Location: Cardigan & Around
Add to Google Calendar