Wednesday 22 Jun 2022 - 10:00 AM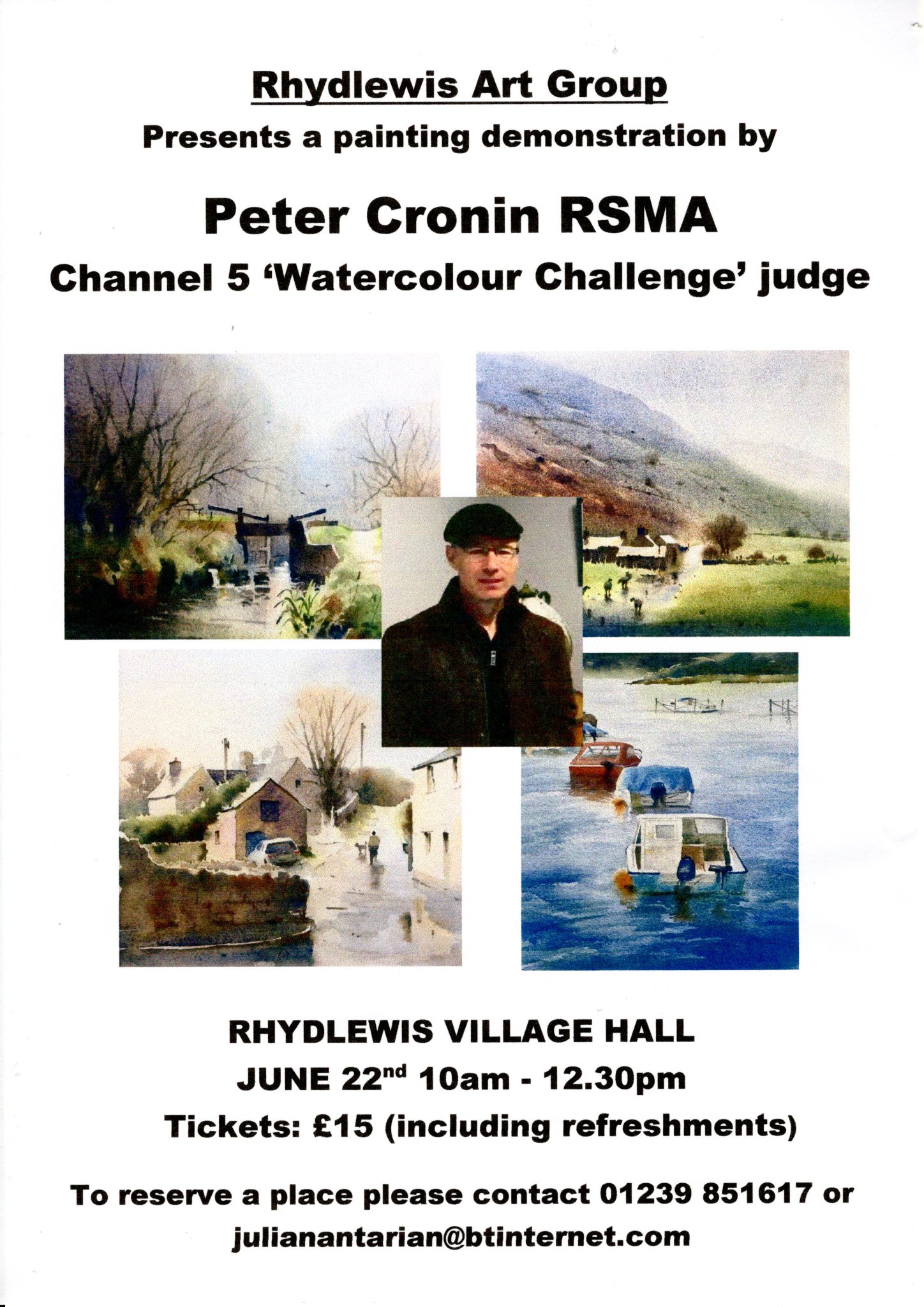 Peter Cronin is a South Wales artist well known for his evocative watercolour paintings depicting the Welsh natural landscape. A professional artist for nearly twenty years, he has widely exhibited his work, published books and taught in a variety of ways. Most recently he was the judge for the Welsh locations on the Channel 5 TV programme Watercolour Challenge
Peter will demonstrate his painting process and give the audience an opportunity to see the work develop and ask questions as he explains the techniques incorporated in his wonderful work. The session will last about 2½ hours.
Price: £15
Contact: Rob Taylor
Email
:
julianantarian@btinternet.com
Facebook: rhydlewisvillagehall
Tel:

01239851617
Location: Rhydlewis Village Hall
Add to Google Calendar