Friday 16 Dec 2022 - 08:00 PM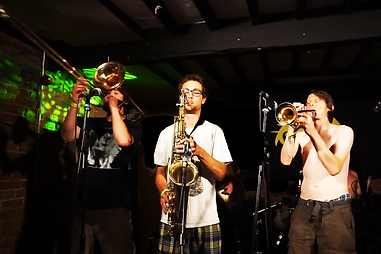 Welcome to an upbeat Christmas party this year at Small World Theatre, with three great bands, an album launch (The Chalk Outlines) and plenty to get you bouncing on the dance floor.
The Chalk Outlines are a lively 8-piece playing a decidedly dark and twisted take on 2-tone. The band lace fat horn lines, samples and twin vocals over a pumping rhythm section to create their unique sound. Expect tunes that draw as much from Balkan, Latin and Jungle influences as they do from traditional Ska and Reggae that will keep you stomping but not quite sure what's coming next.
Having torn up stages across Wales, The South West and London, the band bring to life songs that explain just who is the king of the jungle, give indispensable advice to those contemplating a riot and introduce you an unruly pet chicken along the way.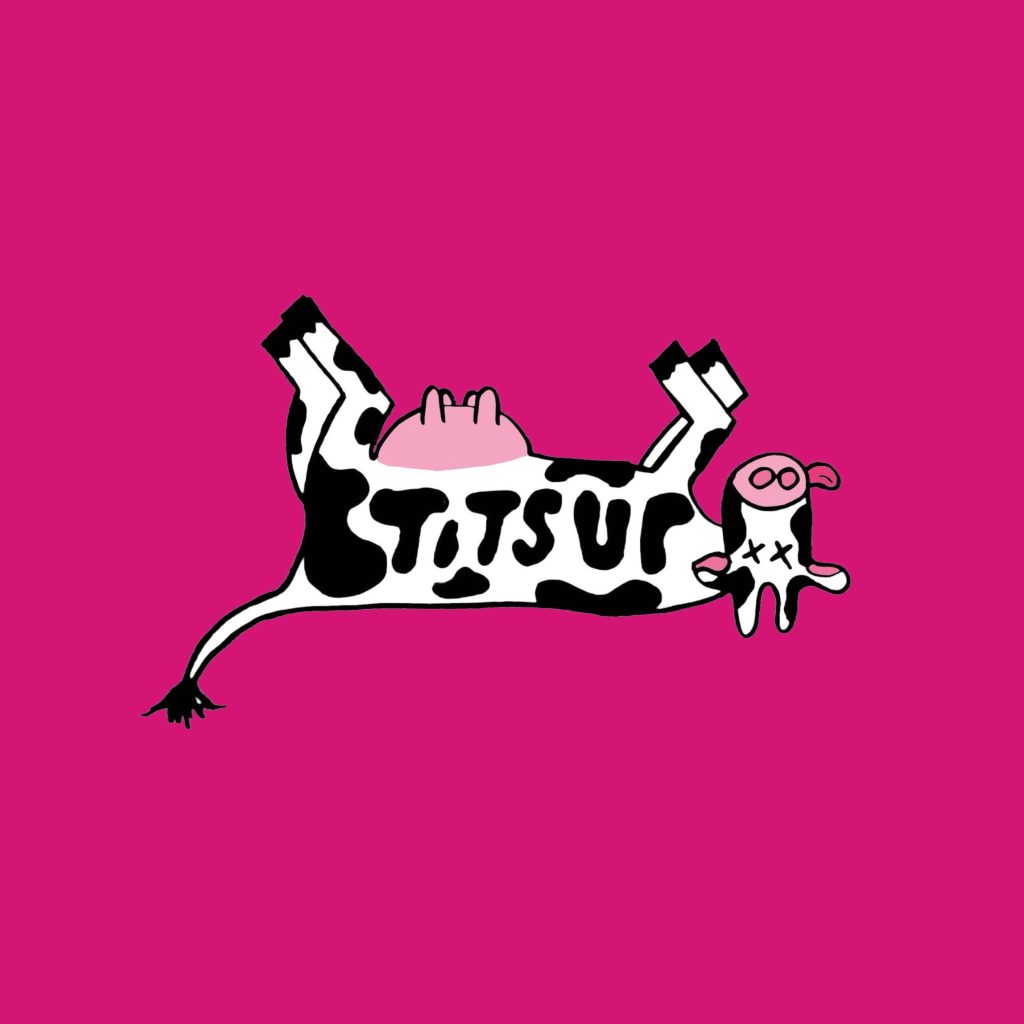 With 'nothing to loose but the plot', Tits Up bring a raw and original all-female driven punk, surf rock sound with a little twisted county for good measure. The mix of unruly guitars, monster drums and booming bass, blended with their unique lyrical style will have you jumping on the dance floor.
Adding to the edgy vibes, Bad Bananas perform alongside these two established bands with their unapologetic, sometimes tongue in cheek mix of original punkesque rock tunes with a punchy ska/funk influence. Formed in a shed on the Preseli hills, Bad Bananas is a new stand out act in West Wales.
Price: £12
Web: smallworld.org.uk/events/upbeat-christmas
Twitter: @theatrbydbychan
Location: Small World Theatre
Add to Google Calendar