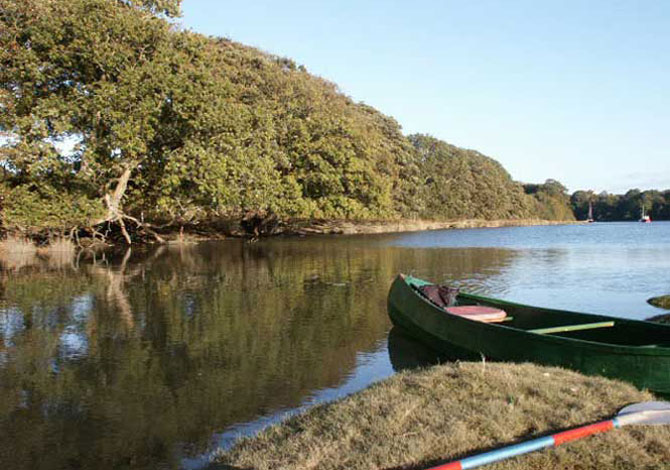 There are many opportunities to enjoy canoeing around Cardigan Bay. One of my favourites is along the River Teifi.
The River Teifi is of one of the longest rivers found in Wales (79km). It starts at Teifi pools high up near Tregaron, which is one of the most remote areas left in Wales. Buzzards and Red Kites are frequently found and you may see rare bog plants. Most of the Teifi is navigable by canoe, but only certain stretches are open all year round.
The section from Llechryd bridge to the mouth of the river at Poppit Sands is tidal and so long as there is enough water, it makes a great half day canoe trip. Check the tides and make sure you start at just before high tide and please be considerate to people fishing. This will ensure that you are being carried out by the outgoing tide. In fact it is possible to get as far as Cardigan with hardly a paddle, except for the rough water after passing below Cilgerran Castle before the Welsh wildlife centre, just where Cilgerran gorge is at it's narrowest. Keep to left to have a chance of keeping dry!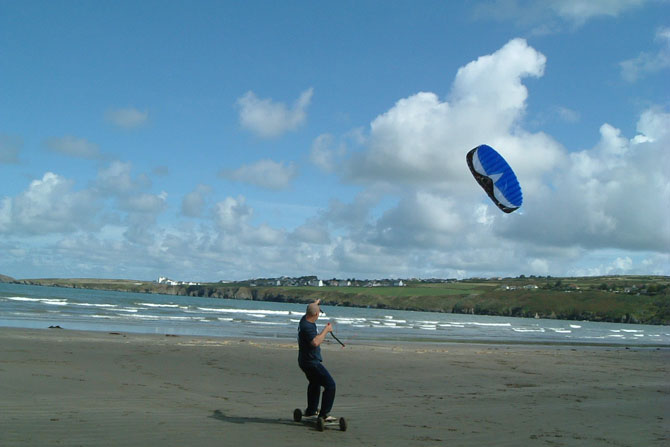 Once clear of the Welsh Wildlife Centre the estuary opens up to a wide area where otters and birds can be spotted, if it is windy, this section – until clearing Cardigan, can be hard work, but beautiful.
St. Dogmael's considerately has a jetty by the pub, and if the tide is still high enough, you can continue – following the large buoys which look like top hats, in a wide curve to Patch or Poppit Sands. Great Fun!
At Poppit Sands is a permanent Life Guard station for peace of mind and during summer months a cafe set just off the beach. The Webley hotel just before Poppit Sands, and The Ferry Inn in St Dogmael's serve food.
There is a circular walk exploring St. Dogmaels and the headland behind Poppit Beach.