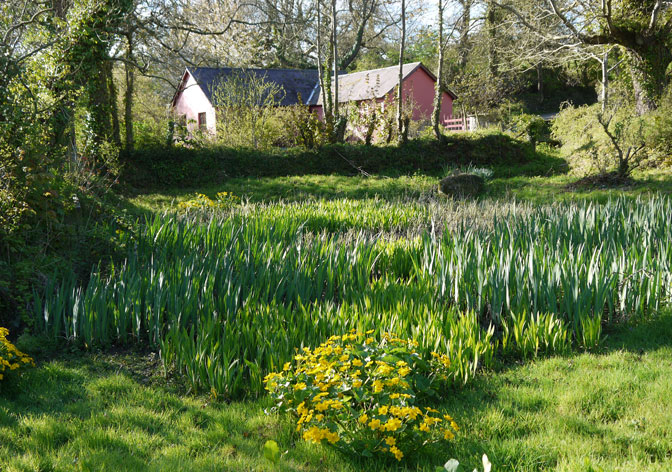 Why move to west Wales
If like me you had always wanted to live close to the sea, to breath sweet clean air and see the stars in the night sky rather than city lights, then Cardigan Bay makes a perfect home.
What is there to do around Cardigan Bay?
Well hopefully this website already answers this question. For walkers there is the contrast of the almost deserted coast path and the magical Preseli hills with their blue stones used to build Stonehenge.
If you prefer lazing on a beach, there are a numerous clean and safe beaches – many of them managed by the National Trust – for swimming and various water-sports. Out of season, you can find yourself alone on a beach – an experience I think everyone deserves once in a while.
The cinemas and theatres provide a range of films, plays, dance, live music and comedy. Many of the venues also have exhibitions and there are a large number of artists in this area, attracted not just by the light, but also the properties which have workshops, barns or stables
What businesses do well?
There are three main occupations and related businesses around west Wales. There is of course farming, which takes many forms from smallholdings and equestrian centres to larger sheep and agricultural farms. Education is also a large employer in the area with universities in Aberystwyth and Lampeter and colleges and schools throughout Ceredigion, Pembrokeshire and Carmarthenshire.
Tourism is of course an obvious route for businesses from small guest houses to larger farmhouses with cottages in the grounds.
How do I make the move?
There are a number of local estate agents who are happy to help you find the right property. When I moved to the area, the estate agent drove us around to a number of smallholdings within our budget. Most properties are also of course shown online on the big property for sale websites, but because of the different spellings and methods of organising locations it can sometimes be tricky to see all the properties in the area. For example, some sites use Dyfed instead of Ceredigion and or Pembrokeshire and others use the old Cardiganshire for Ceredigion. Land tax has been scrapped on house purchases under £250,000 until end of March 2021 making a move to Wales even more attractive.
Cardigan Bay Estate Agents
Morgan Street Cardigan
T: 01239 615 915
E: cardigan@westwalesproperties.co.uk

High Street Fishguard
T: 01348 873874
E: fishguard@westwalesproperties.co.uk

High Street Cardigan
T: 01239 612343
E: cardigan@jjmorris.com

High Street, Cardigan
T: 01239 612080

Alban Square Aberaeron
T: 01545 570990
Harford Square Lampeter
T: 01570 422846
Terrace Road Aberystwyth
T: 01970 630721

Sycamore Street Newcastle Emlyn
T: 01239 710543
E: info@philipling.co.uk

Sycamore Street Aberystwyth
T: 01970 626160
E: sales@aledellis.com
Market Street Aberaeron
T :01545 571 600
E: aberaeron@morgananddavies.co.uk

Harford Square Lampeter
T: 01570 423 623
E: lampeter@morgananddavies.co.uk

Chalybeate Street Aberystwyth
T: 01970 624328
E: sales@lhj-property.co.uk

Wind Street Llandysul
T: 01970 624328
E: llandysul@dai-lewis.co.uk

College Sreet Newcastle Emlyn
T: 01239 710481
E: newcastleemlyn@dai-lewis.co.uk

Newcastle Emlyn
T: 01239 851242
E: info@thesmallholdingcentre.co.uk

The Square Synod Inn
T: 01545 580005
E: admin@synodauctions.co.uk

10 High St Cardigan
T: 01239 623500
E: info@housesforsaleinwales.co.uk

1 Cawdor Terrace Newcastle Emlyn
T: 01239 712760