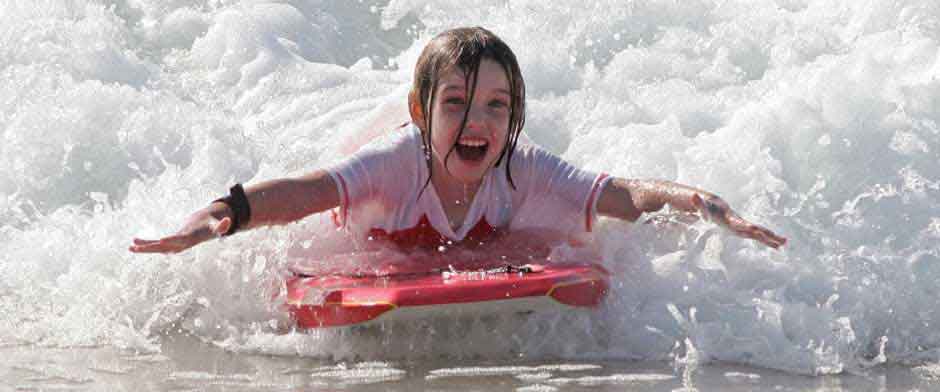 Surfing for fun Cardigan Bay – Child surfing Cardigan Bay iStockPhoto
Cardigan Bay is great for surfing, it might not have the biggest waves, but the sea is clean and in the right conditions the surf is good.
Poppit Sands Beach especially where the river Teifi meets the incoming tide can get strong currents. Life guards are only on the beach at high season.
Llangrannog beach – round to the right as you face the sea, has a large beach where the rocks force the waves to give some decent rides.
Good places to take your board by car with easy access to the beach are: Aberporth, Llangrannog, Cwmtydu, Poppit Sands [bit of a walk at low tide] and Aberaeron.
Cardigan Bay Upcoming Events on the Water