Wednesday 7 Aug 2019 - Saturday 10 Aug 2019 - 08:00 PM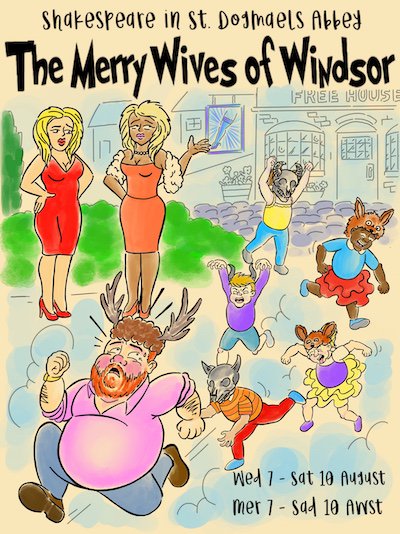 The Merry Wives of Windsor
Falstaff is short of friends and down on his luck; that doesn't stop him breezing into Windsor with hopes of the simultaneous seduction of two married women for financial advantage. The formidable Mistresses Page and Ford are having none of it, however, and the Merry Wives turn the tables.
"O, what a world of vile ill-favour'd faults
Looks handsome in three hundred pounds a year!" Mistresses Page
One of Shakespeare's funniest comedies and with live music and spectacular stage effects, the Abbey Shakespeare Players' 33rd annual production will make the most of the atmospheric backdrop of the St Dogmaels Abbey ruins. Directed by Henry Morris
Tickets will be available in advance from Theatr Mwldan, Cardigan
Tickets are also available at the gate on the evening.
This is an outdoor production so please dress warmly. Seating is provided.
Web: www.abbeyshakespeare.co.uk/
Twitter: @abbeyshakespear
Location: St Dogmaels Abbey
Add to Google Calendar