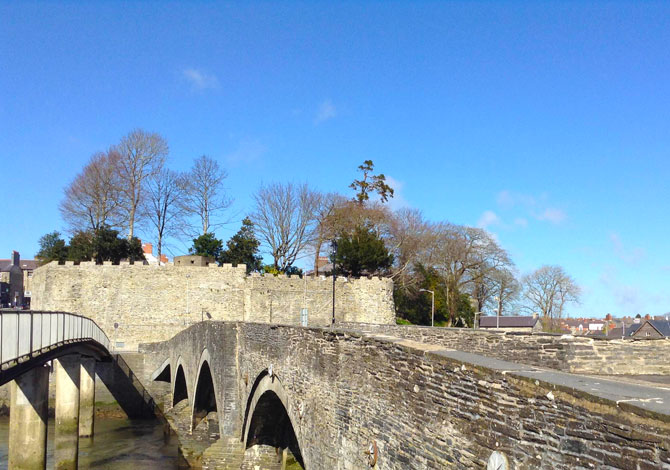 Cardigan Castle
After 16 years hard work acquiring funding and local support the magical Cardigan Castle opened in 2015. For years we have approached Cardigan over the old bridge to the view of buttresses and neglect. Now the castle dominates the view across the river Teifi and provides the beautifully situated 1176 café perched between the castle walls and grounds.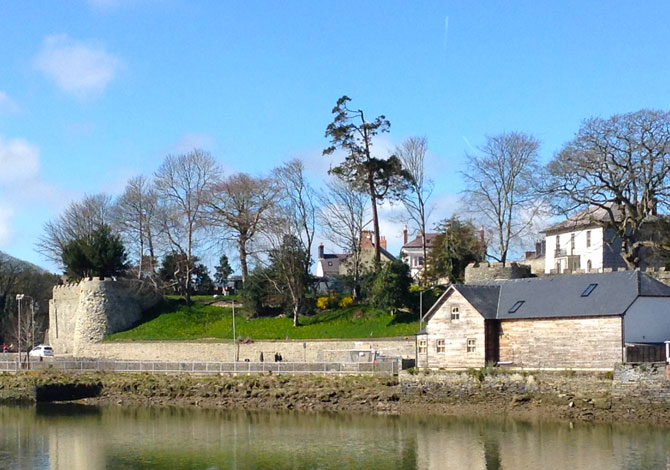 Brief History of the Castle
Originally Cardigan castle [Castell Aberteifi in Welsh] was 1km down the Teifi from where it now stands. Built in wood by the Normans, the site was an early Iron Age settlement. The current castle site was chosen for it's defensive position overlooking Cardigan Bridge and the replacement – though still wooden castle was built by Gilbert de Clare in 1100.
In 1136, Lord Rhys ap Gruffydd, took Cardigan Castle and began rebuilding it in stone. To celebrate the completion of the Castle in 1176 the first Eisteddfod of Welsh literature and music was held in Cardigan Castle creating an iconic Welsh landmark.
Rhys' sons, Maelgwyn and Gruffydd, fought over the ownership of the castle and it ended up being sold to King John.
In the 13th Century, the Castle was once again held by the Normans. Two towers, a new keep and the town wall were all built to create a stronghold and this is what we see now. In the 13th century King Edward I reclaimed the castle and control reverted to the English.
Discover Cardigan town
 and 
the historic Cardigan Guildhall and Market
.
More Information:
www.cardigancastle.com
www.castlewales.com – lots of images of Cardigan Castle over the years
See also: Cilgerran Castle and Pentre Ifan Neolithic Burial Chamber