Cardigan Bay hosts a fascinating variety of marine wildlife.
Whilst dolphins and seals are regularly spotted, most of Cardigan Bay's sub aqua beauty is only observed by a few snorkelling and diving enthusiasts.
Here are a selection of images taken by Simon Wilkins of Cardigan Bay Sub Aqua Club whilst diving from various locations off the Cardiganshire coast.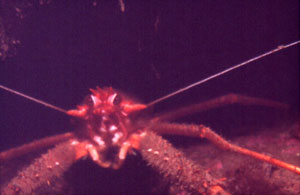 Squat Lobster [above] © Simon Wilkins
Related links on this site:
Atlantic Grey Seals in Cardigan Bay
Dolphins in Cardigan Bay
Beaches of Cardigan Bay
Boat trips around Cardigan Bay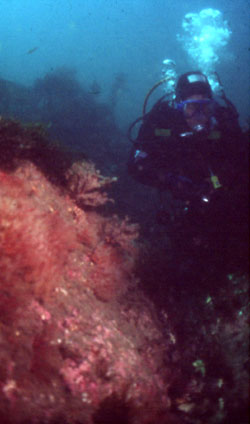 Links to related web sites:
From the observations made in New Quay Bay, the bottlenose dolphin population appears to co-exist with groups of Atlantic grey seals and harbour porpoises using the same habitat.