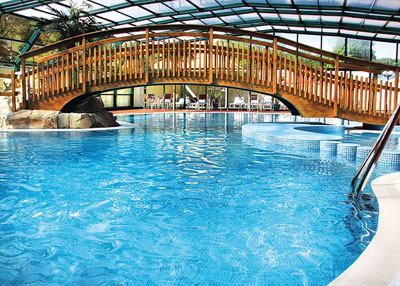 Poppit Sands Cardigan Bay Holiday Park
275 metres from Poppit Sands beach and the Pembrokeshire Coast Footpath. Facilities include indoor heated tropical pool complex and children's adventure playground
5 Star Holiday Park with mobile homes sleeping 2 – 6 people.
BOOK NOW or 
Call to book or enquire:

0345 498 6148
wonderful setting, beautiful pool, amazing area, lots of local amenities, a truly lovely place. Superb location, 5 mins walk to beach from site, Nice clean site and all seems to be run very efficiently, Suited us fine as not very much noise in the evenings, Perfect for relaxation
Poppit Sands Cardigan Bay Holiday Park
Poppit beach has everything from soft sand to rock pools. The sand dunes are full of paths and wild flowers and the Pembrokeshire Coast Path runs behind the beach. Poppit Sands Cardigan Bay Holiday Park is the perfect choice for couples and families looking for a relaxing and peaceful base to explore the beautiful Ceredigion Coast Path and local villages.
Poppit Sands Cardigan Bay Holiday Park offer four categories of self catering accommodation, starting with our Cardigan, Poppit and Pembroke ranges of mobile homes catering for parties of up to 6 people in one of our luxury caravans.
For those not wanting to leave their pets behind we offer dog friendly holidays in our Cardigan Range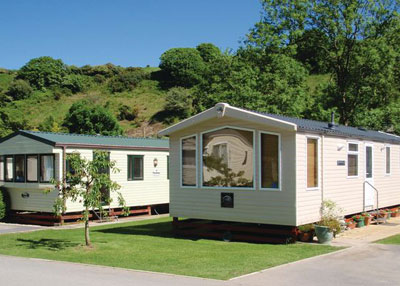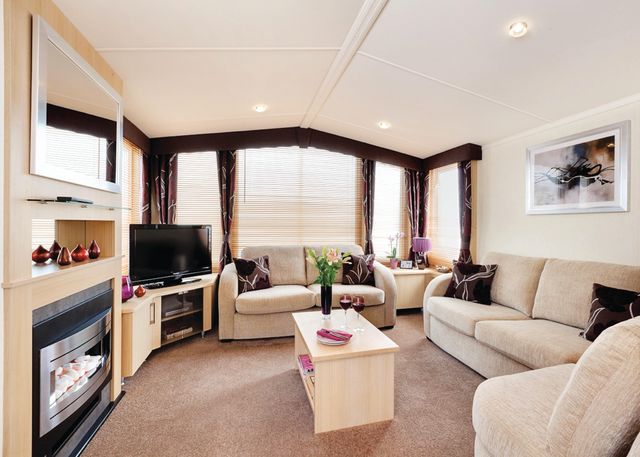 Facilities include:
Indoor heated tropical pools with hot tubs and retractable roof
Dolphin bar with family entertainment
Lounge bar
Wi-Fi (Reception area)
Children's adventure playground
Amusements*
Delivery service (provisions newspapers) (6 days per week)
Shop open 7 days a week
Launderette*
Footpath to Poppit Sands Beach
*Charges apply
Accommodation Choices
Cardigan Caravan 2 or 3 bed
This range of holiday homes offers you the chance to bring pets with you on your holiday. This caravan is perfect for those on a budget or for those who require a smaller caravan for your holiday. Poppit 2 or 3 bed
The Poppit
Is a mid-range fleet of static caravan holiday homes. These caravans are extremely comfortable and well appointed for you to enjoy your holiday.
Pembroke Caravan 2 or 3 bed
The Pembroke range of caravans is the ultimate in static caravan holiday luxury. All of our holiday caravans within this range are typically less than 3 years old with a modern layout and appeal.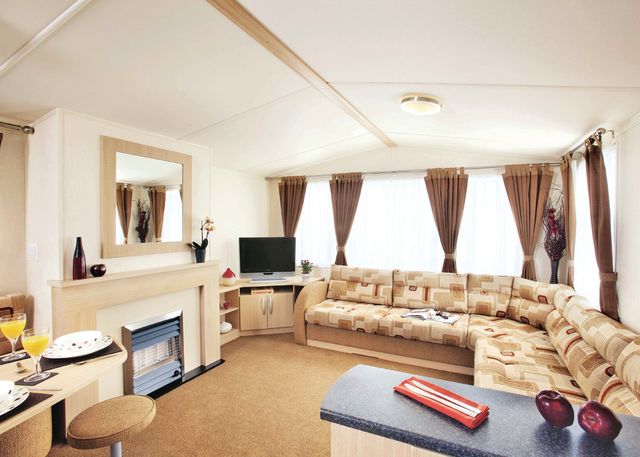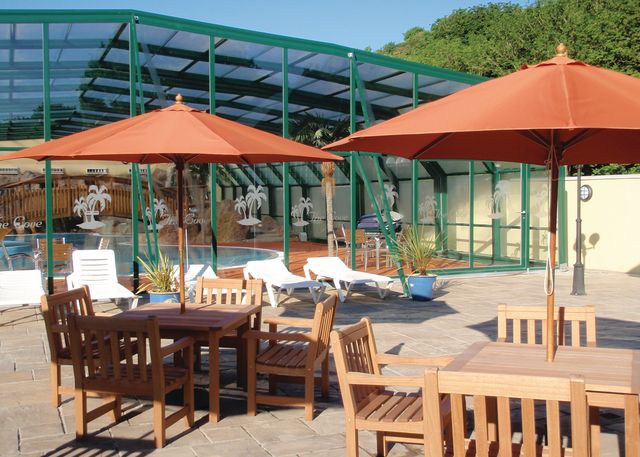 The Cove
Delightful sun terrace by the pool [shown here with roof in place] The pool complex, 'The Cove', is unique in design with its waterfall, spas, rock features, palm trees and viewing bridge and to take advantage of those warm summer days the roof retracts, giving that real tropical feeling.
The Swimming pool is deck level in design and filtered through a large sand filter at about 1000 litres a minute. This means every hour the whole pool water has been filtered.
The Lounge Bar
The Lounge Bar is open all day for those who want to sit and relax, read a newspaper with a cup of tea, coffee or a soft drink. There is FREE Wi-Fi available, so bring your laptops and plug into one of our many power points.
At night, The Lounge Bar with its comfy chairs and contemporary design is the ideal place to meet for a chilled evening with friends or family to sample a beer or long drink. We offer a fully stocked bar, great service and a friendly attitude.
The games room has arcade games, 2 penny slots, sweet machines and vending machines selling confectionery, fizzy drinks, water and crisps. The football table is a very popular game with young and old. This is located outside the Dolphin Bar and therefore easy to keep a close eye on your children whilst you relax in the bar.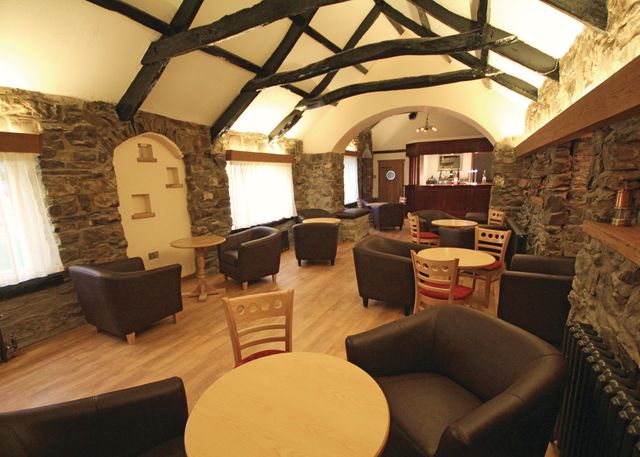 Recommendations
Very friendly staff, fantastic swimming pool, great access to the beautiful beach.

Site clean, very well maintained and in a great location for walking on coastal path.
Contact Details
Poppit Sands Holiday Park
St Dogmaels, Pembrokeshire
West Wales
More information at Poppit Sands Holiday Park Website

Call to book or enquire:

0345 498 6148