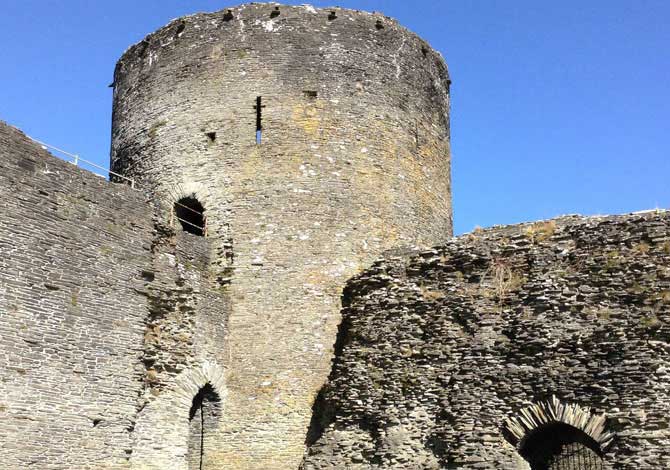 Cilgerran, once a small market town, now generally considered a rural village is set above the dramatic, wooded Teifi Gorge that threads through the rolling farming landscape of North Pembrokeshire.
Cilgerran offers the visitor an ideal base for walking, bird watching, canoeing, fishing, cycling and enjoying the arts and culture of nearby Cardigan town and Rhos y Gilwen Mansion, all supported by a pleasant village infrastructure of three pubs, a shop / post office located at the junction down to the River Teifi Car Park and coracle information centre.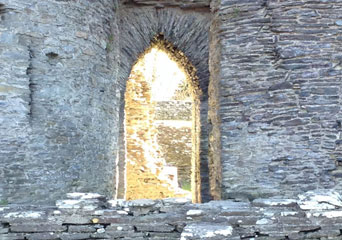 Cilgerran Castle
Cilgerran's several remarkable attractions include the romantic and atmospheric Cilgerran Castle, once the object of much to-ing and fro-ing between warlike Welsh chieftains and invasive Norman overlords and from where Princess Nest and her daughter were snatched away by Owain of Powys in 1109. Now a delightful ruin high above the river and painted by Turner, the castle is free to enter and makes a most scenic picnic site.
Read more about Cilgerran Castle
Cilgerran and The River Teifi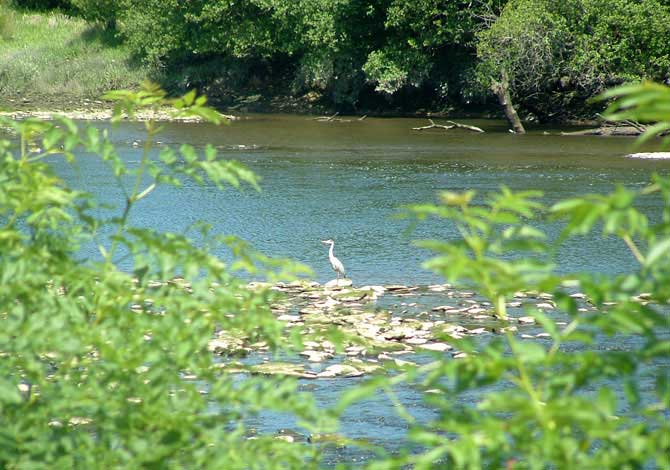 The 19th century slate industry of Cilgerran, which finally closed in 1936, has left its signature on the landscape along the gorge in the form of several imposing slate cliff faces all naturalised with birch and other woods and home to much wildlife, including the Teifi otters that live along the banks of this handsome river.
Salmon fishing, along with farming and slate quarrying was another way that people made a living here and it still continues by rod and of course by coracle, the quirky traditional little canvas boat that is typical of West Wales. These boats and the skill they require are celebrated every August in Cilgerran in the annual coracle races which have attracted entrants from as far away as the USA.
Walks around Cilgerran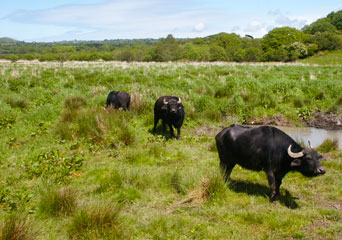 Walkers can either head up the banks of the Teifi to the medieval Llechryd Bridge and onwards, or instead follow what was, until the 1960s, the Cardi Bach Railway, which is now a beautiful footpath and cycle route into Cardigan. This passes through Welsh Wildlife Centre with its architectural glass visitor centre and restaurant and on over the reed waving Teifi Marshes home to much bird life. Alternatively, for those with more stamina for hills, Cilgerran lies near the northern approach to the Preseli Mountains which offer many days of hiking among the mysterious bluestone outcrops and stone circles.
Cycling through Cilgerran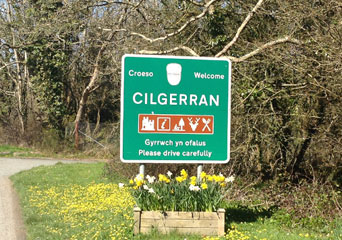 Cyclists have similar options including a route marked by Sustrans through North Pembrokeshire that passes near Cilgerran.
Local Towns
For those interested in the arts Cardigan has two arts venues, Theatre Mwldan and Small World Theatre, which is worth visiting to see its fascinating new age building. Near to Cilgerran is Rhos-y-Gilwen Mansion which is set in a beautiful estate and attracts international musicians and artists.
Accommodation around Cilgerran