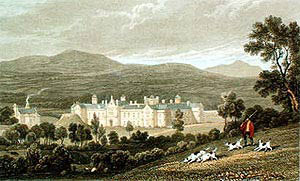 Lampeter is an historic university and market town in the mid Teifi valley on the borders of Cardiganshire / Ceredigion and Carmarthenshire.
History of Lampeter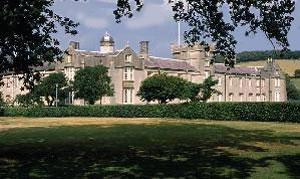 Lampeter was established as a market borough in medieval times and has been the focus of the farming community in the area to this day. However the town has another important function as the home of the University of Wales Lampeter College.
St David's College was established in 1822 and after Oxford and Cambridge is the oldest degree awarding institution in England and Wales. St David's became part of the University of Wales in 1971 and today has around 1500 students. www.uwtsd.ac.uk/lampeter/
If Lampeter was established and thrived as an agricultural centre, today it is the University and tourism that drive the local economy. However despite the decline in agriculture, Lampeter still retains its market town character with a regular Cattle Mart, Antique Auction, Horse Fair and the annual Lampeter Food Festival. The farmers market is held on the High Street between 9am and 2pm on alternate Fridays Harness racing [trotting] events are held in Lampeter, an exciting day out for the whole family.
Lampeter is an essential stop on your visit to West Wales. Enjoy the ambience of a largely unspoiled Welsh market town. Stroll through the grounds of the University with its neo gothic style Old Building, modelled on the Oxford quadrangle. Then take some refreshments in one of the many places to eat and drink.
In February you can visit Lampeter Beer Festival held in the University Arts Hall, check out the What's On section for this year's dates.
The Welsh Quilt Centre on Lampeter High Street is well worth a visit. The centre holds workshops throughout the year and exhibits beautiful Welsh quilts and blankets from all parts of Wales. Open Tuesdays to Saturdays 11am to 4.30pm – Public holidays vary so please check the website for more details.
There is an excellent cafe in the Town Hall building which houses the Welsh Quilt Centre, and details of accessibility are given on the site.
Accommodation around Lampeter