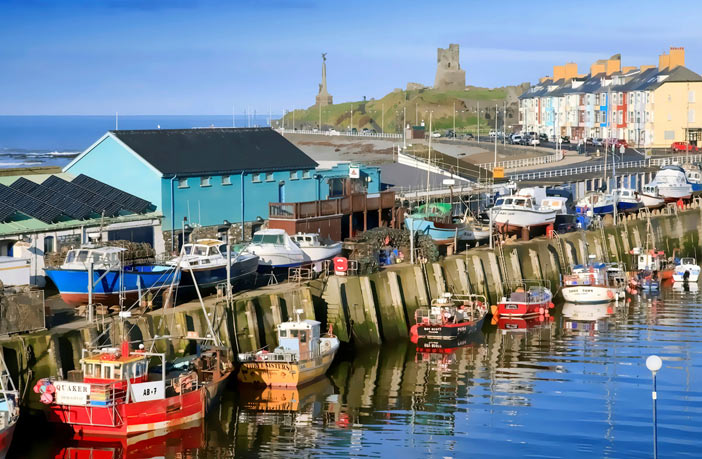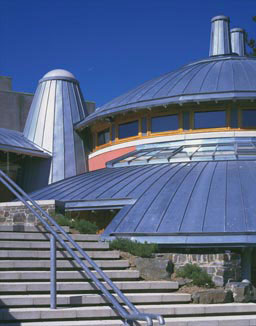 Aberystwyth is the culture capital of Wales. Home to The National Library, [below] University and the excellent Arts Centre[right] with its concert hall, cinema, large exhibition space, plus a great café and design shop.
Ceredigion Museum housed in the delightful Edwardian Coliseum Music Hall has permanent displays focusing on agriculture seafaring and lead mining. Plus temporary exhibitions throughout the year.
Being a University town, Aberystwyth is full of cafes, bars, eating places and a wide range of specialist shops. There are Market Halls at the top of Great Darkgate which expand into the street every Wednesday and Saturday, and a Farmers Market is held on the third Friday of the month – exact dates are on our events pages.
The Worlds Longest and Largest
Why not take a stroll along the Victorian promenade [left] to Constitution Hill.
Ride the Cliff railway to the top then enjoy the fantastic views and refreshments in the café.
Wherever you are in Aberystwyth look up and you cannot miss Constitution Hill with the longest cliff railway in the world. And housed at its peak the Worlds largest Camera Obscura
History of Aberystwyth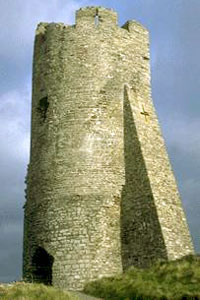 The history of modern Aberystwyth started in 1277 with the granting of a Royal Charter and the building of the castle on the current site.
Aberystwyth castle was partly destroyed on the orders of Cromwell after the New Model army defeated The Royalists in 1654.
Stone from the castle was used for building in the town.
Visit the castle ruins at the southern end of Aberystwyth for a dramatic view overlooking Cardigan Bay.
Genealogy
The National Library at Aberystwyth is really the starting point for those researching their Welsh family History. The Library contains extensive records covering all Wales to help establish your family history. For more information visit www.library.wales
Visit
Travel
Parking is easy and Aberystwyth Railway Station, in the middle of town, has a regular service from Birmingham. See the Travel section on this site for full details on how to get to Aberystwyth.
Cycling
Cycle from Aberystwyth to Devil's Bridge – Pontarfynach
Useful Links