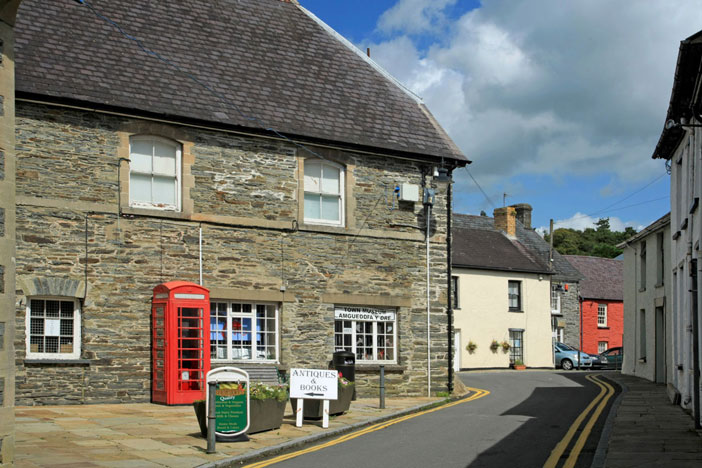 The town of Newcastle Emlyn offers a variety of shops, cafes, restaurants & excellent pubs.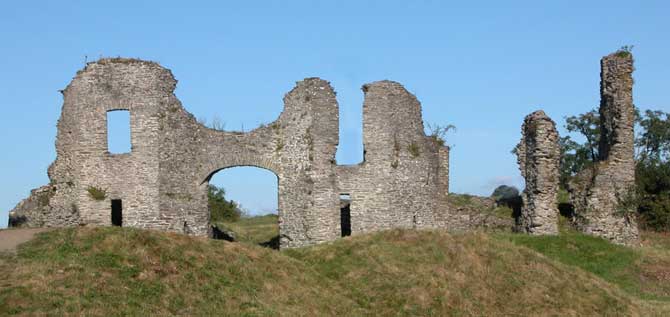 Explore the market town
Set on the banks of the river Teifi which loops around the castle, Newcastle Emlyn is a lovely traditional market town to explore. Behind the clock tower with its shops and local theatre group 'The Attic Players' in Cawdor Hall below the tower. The castle has a fantastic view of the river and provides a great picnic spot right in the centre of the town. Over the years the town has become a great attraction for antique collectors, with a number of shops focusing on Welsh antiques. Every Friday there is a large market with local farmers food providing the main attraction. The market is held in the Football Club building off main Mart car park 9 – 12:30 1st October to 31st March and 9 – 1:00 1st April to 30th September.
A little bit of history
The First Printing Press
In the early 18th century there was a demand for religious literature. In 1718 Isaac Carter established in Adpar (Trefhedyn) – at the back of the Old Salutation Inn – the first printing press set up in Wales. Two ballads were the first books printed in Wales. The author of one of these ballads was Alban Thomas, who became the Vicar of Blaenporth.
Carter did not stay long in Adpar. He took his printing press to Carmarthen in 1725 and remained there until 1734. A tablet can be seen at the original site, just opposite the bridge in Adpar.
…in other news … Apparently the last time the stocks were used as a form of punishment and humiliation in the UK was in 1872 here in Newcastle Emlyn
For details of festivals and events around Newcastle Emlyn see the Events page on this site