Our western boundary is the sea, north and south is National Trust land. A precipitous path takes you down to a secluded sandy beach.
The farmhouse
 is in fold of the land giving good shelter from westerly gales.
The walk starts at Morfa Isaf, follow the track until you come onto a concrete surface, follow it to the end when you will come to the mast. To the left of the mast is a gate go through the gate, and immediately turn right. Follow the hedge along to the stile.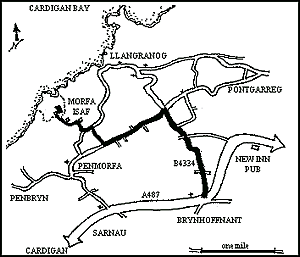 This area is renowned for its maritime heath, which is very rare. This heath land adapts itself to the acid soils and the sea spray. Areas like these provide a rich variety of flora and sustains a high wildlife value as you will notice as you continue along the walk. Hares have been seen boxing in the fields along the path, these animals have declined over the past ten tears in numbers, due to the transition from haymaking to silage. But this area of coastline provides ideal cover for them to breed and also Morfa Isaf is not an intensive farm which provides the hare with a secure habitat.
This area of the walk with its sandy cove and rocky cliff below and its abundance of flora and fauna is a bird watchers and botanists paradise.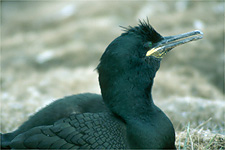 The rocky cliff face provides a habitat for a number of species of birds, such as the shag and cormorant, which are very similar from a distance, but on closer inspection are very different, with the Cormorant, being heavier built with white patches on the chin, cheeks and thighs. These cliffs also support a small colony of guillemot, it's habitat are ledges and sheer cliff faces.
These birds gather in the sea early n the season, below the breeding sites where there is a lot of activity, such as water splashes as they skid along the surface and chase each other underwater.
Sea Campion flower is found growing on the rocks along with Stonecrop, Wild Thyme, other favourites are Sea Squil, Scarlet Pimpernal, Vethches, thrift, the occasional Orchid here and there and many more flowers that appear throughout the year, providing an abundance of nectar for many species of butterfly that grace our coastline during the summer.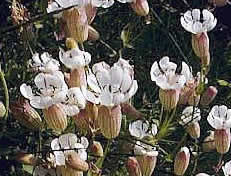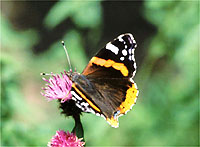 Butterflies like speckled Brown, Wood Brown, Small Copper, Red admired and Painted Lady. Common Blue has also been seen in large number. Some years even rare butterflies such as the clouded yellow have been darting here and there among the flowers and rock face.
The walk finishes at the stream which is 
Morfa Isaf
 boundary, you can take the PROW walk, but this is quite boggy at times and difficult to walk along. Otherwise why not walk back along the route, and see if you can spot a 
dolphin
 on the way back.