Friday 6 Dec 2019 - 07:00 PM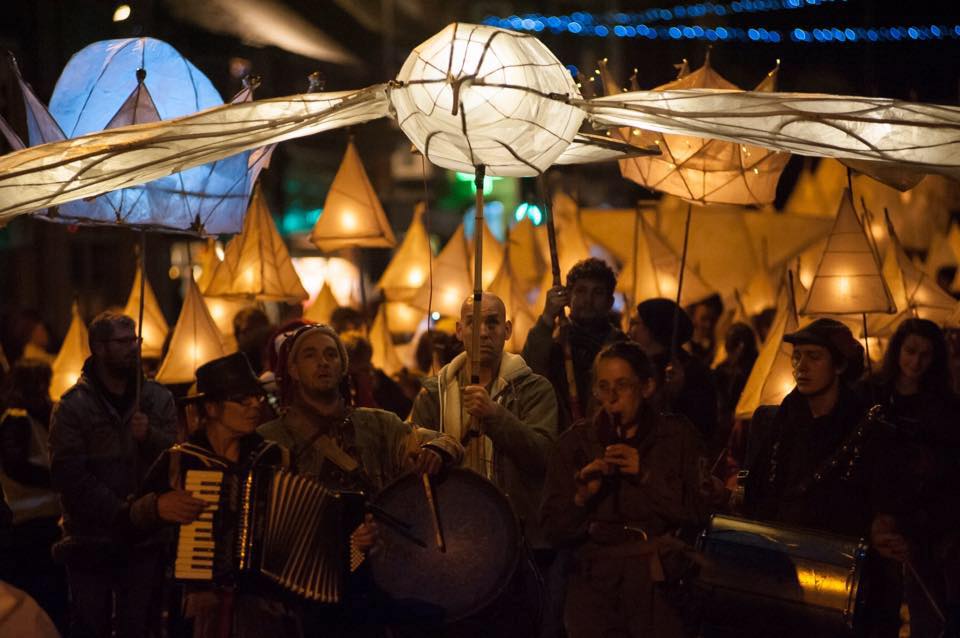 Festival of Light
Join a magnificent lantern parade on Friday 6 December through the streets of Cardigan from 7pm!
Take part in public lantern making workshops on 10, 24 November and 1 December 10am – 4pm at Small World Theatre.
Small World Theatre will begin the Parade at Pendre and finish in the grounds of Cardigan Castle. Spectators can join the Parade as it meanders along the High Street with many of the shops opening late. Cardigan Castle will welcome the Parade and be a site of festive music and merriment, with delicious locally sourced food and drink supplied by Kitchen 1176.
Bill Hamblett, Director of Small World Theatre said,
We're looking forward to deciding this year's theme and getting creative in November.
Cardigan's creative community is invited to join a Lantern Making Workshop with Small World Theatre in the run up to the event.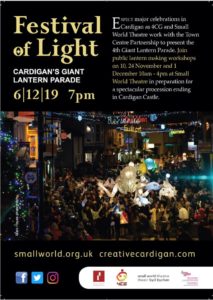 Price: FREE
Web: smallworld.org.uk/festival-of-light/
Twitter: creativecardi
Location: Cardigan & Around
Add to Google Calendar