Friday 19 Oct 2018 - Sunday 23 Dec 2018 - 10:00 AM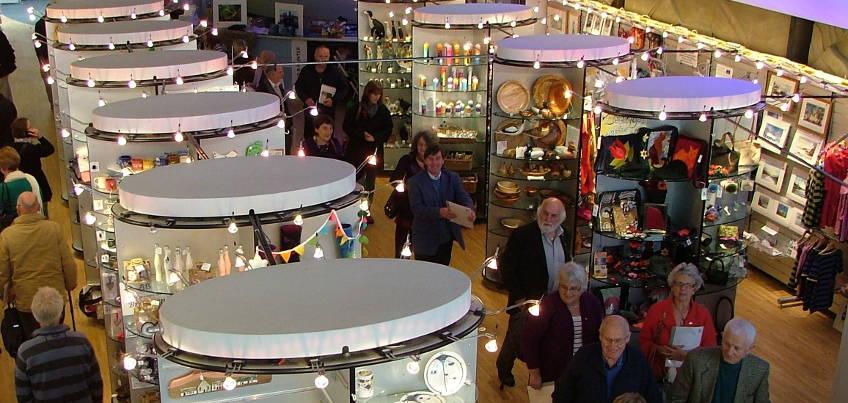 Aberystwyth Arts Centre's annual Winter Craft & Gift Fair opens seven days a week for over eight weeks around Christmas. Over 80 stalls sell everything from jewellery, ceramics, woodwork, photography, prints, metalwork, slate, to textiles and food (fab home made choccies!). Many are produced by local makers from Ceredigion, Carmarthenshire and Powys.
Cafe, craft shop and bookshop also open throughout this period. Free parking evenings and weekends – or take the 03 bus from the station right up to the arts centre!
OPEN:
10am – 8pm Monday to Saturday
12 noon – 5.30pm on Sundays
Web: www.aberystwythartscentre.co.uk/festivals/ffair-grefftau-2016-craft-fair
Twitter: @aberystwytharts
Location: Aberystwyth Arts Centre
Add to Google Calendar