Saturday 5 May 2018 - 10:30 AM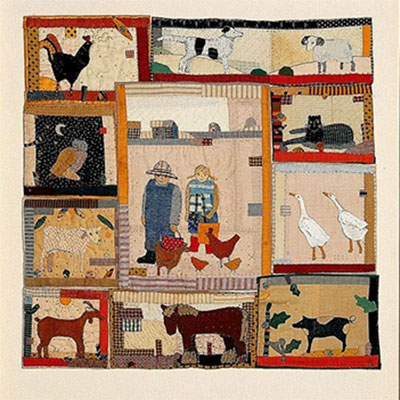 The main emphasis of the workshop is to encourage students to develop their own ideas with help readily available.
Working directly with the fabric Janet explains and demonstrates the simple sewing techniques required. She will also demonstrate the exciting process of cutting shapes, re-arranging and sewing down the various elements until a pleasing composition has been achieved.
Meet The Artist May 4th 2018
Price: £85
Location: The Welsh Quilt Centre
Add to Google Calendar