Wednesday 26 Jul 2023 - Saturday 29 Jul 2023 - 07:30 PM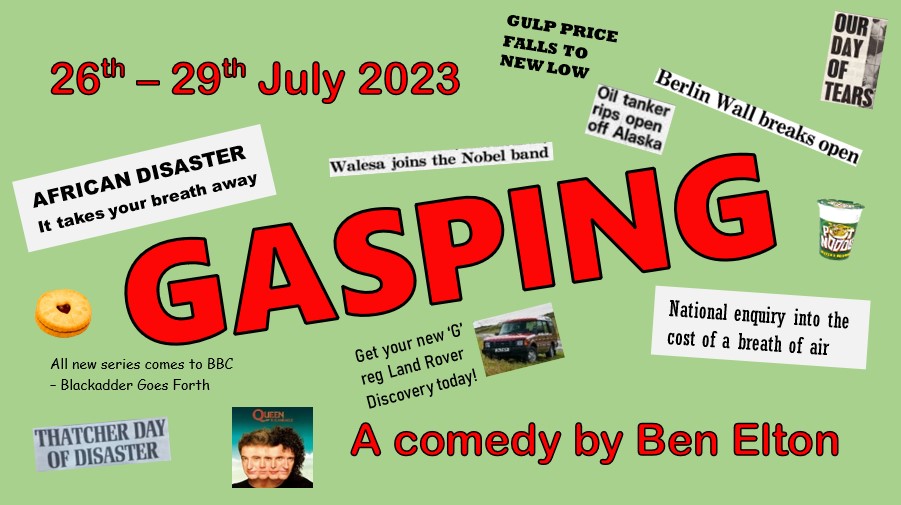 Gasping is Ben Elton's first play. Written in the late 80s and first performed in 1990 it is, even now, totally relevant. Gasping is a fast paced comedy and very much of its day, yet it has moments of real poignancy when things become very serious.
The play is about the way in which corporate greed and capitalism which lacks morality can have such a detrimental impact on the lives of so many around the world and, in particular, the less fortunate.
Email
:
info@attictheatre.wales
Web: attictheatre.wales/
Facebook: TheAtticTheatreWales
Location: Attic Theatre
Add to Google Calendar