Monday 29 May 2023 - 11:00 AM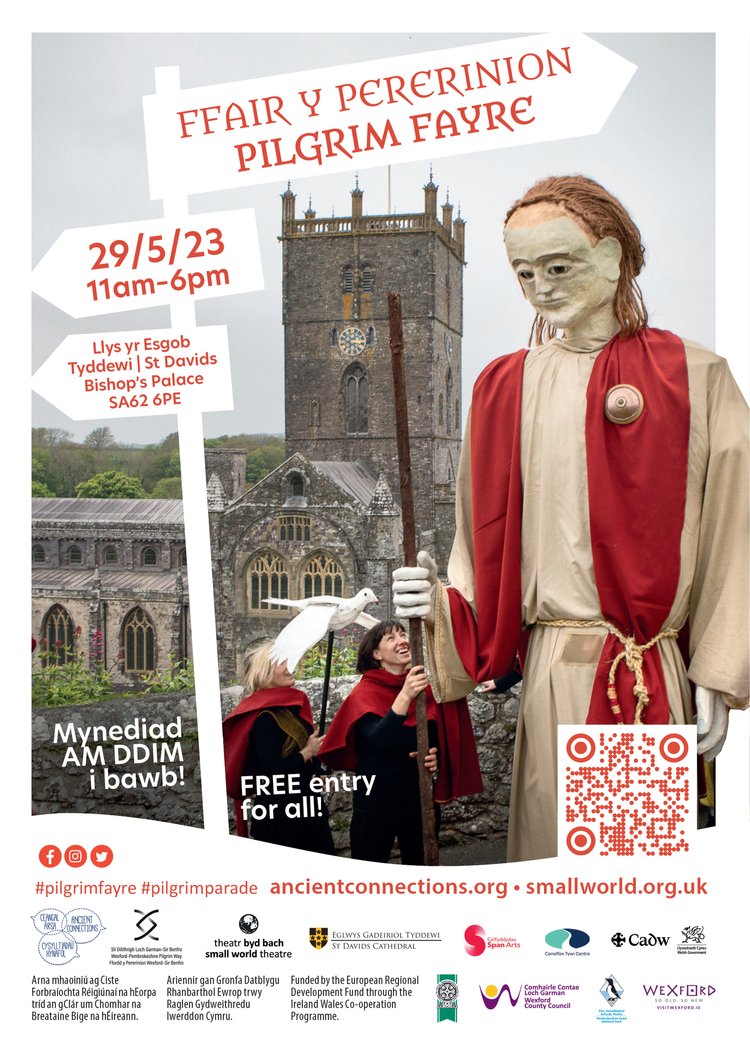 The Pilgrim Fayre promises to be a special occasion in St Davids Bishop's Palace from 11am-6pm, with a programme of performance, song, guided walks, a medieval marketplace, traditional skills demos and film screenings. It marks the achievements of the Ancient Connections project in Wales and the launch of Wexford Pembrokeshire Pilgrim Way, with a celebration of communities past and present and the historic and future links between North Wexford and North Pembrokeshire.
Small World Theatre is delighted to return with the giant puppet of Saint David and a new 6m-long sea monster in a procession with musicians and pupils from Ysgol Penrhyn. Join the merriment at 2pm in a Pilgrim Parade from the Cross Square into the grounds of St Davids Cathedral. Saint David will visit the giant bee skeps 'Do the Little Things' artwork by Bedwyr Williams, on his way to the festivities at the Fayre.
Pilgrim programme – please follow the links below for the latest information on this event.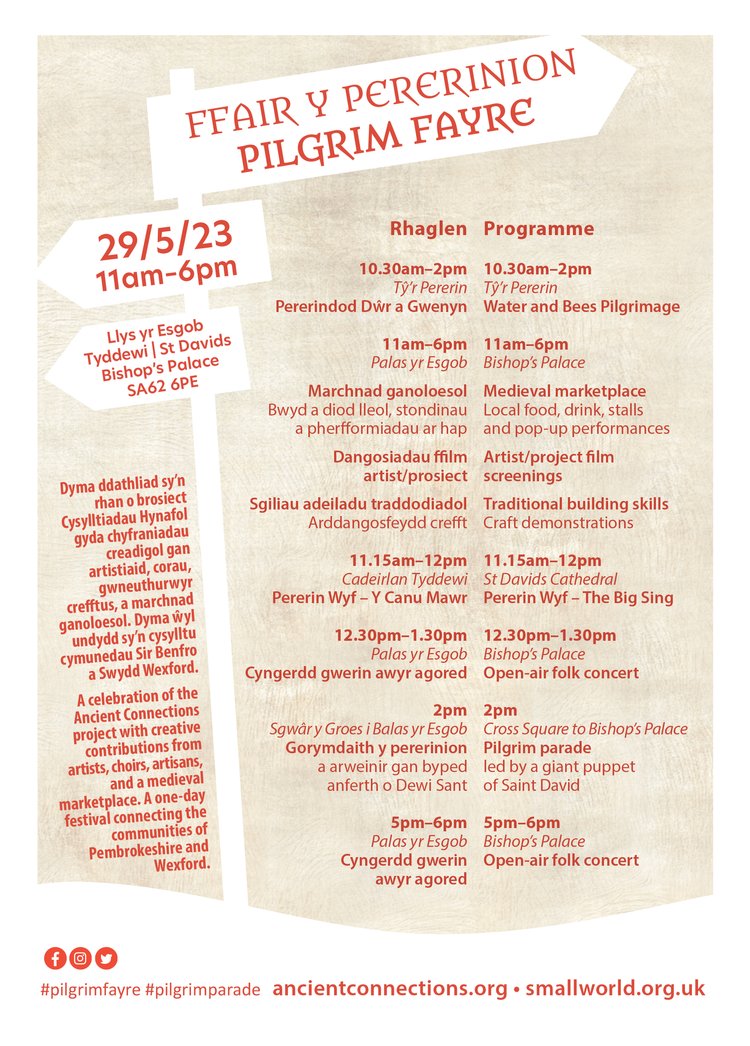 Price: FREE
Web: smallworld.org.uk/ancient-connections
Facebook: events/769417028116587/
Location: St. Davids Cathedral
Add to Google Calendar