Saturday 31 Aug 2019 - Saturday 2 Nov 2019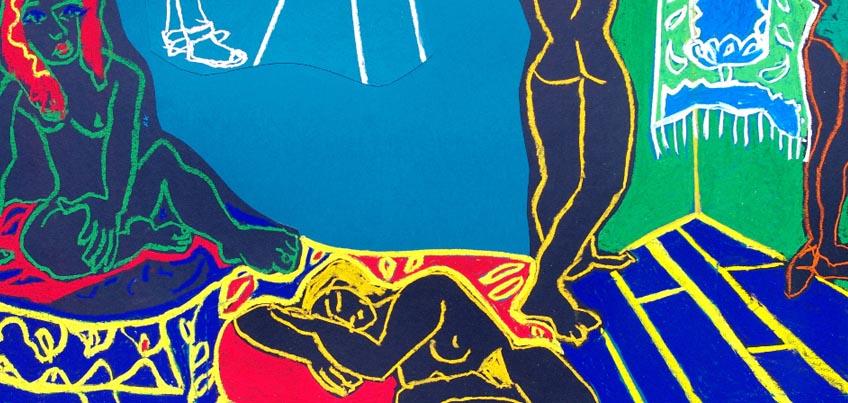 A celebration of the human form, in all its beauty, awkwardness, grounded, ungrounded, comfortable, uncomfortable. The life room is a place where people can connect with the drama and honesty of being alive, in an unmasked state.
Observations from the life room is a series of drawings, installation and film intended to connect the audience with the vibrancy that can emerge when one remembers that life is fleeting.
Related events:
Sat 28th Sept, 3-5 pm – this is a free event but tickets will need to be booked in advance. Ruth invites you to draw a professional dancer in the gallery. Explore the figure in motion and still. Materials provided. Suitable for all abilities. Adults and teens aged 10 upwards welcome.
In conversation with Kate Tempest: Fri 11th Oct, 7-9pm, Theatr Y Werin; Ruth and Kate welcome you to draw them in a relaxed atmosphere while they discuss Ruth's work. Art materials and refreshments provided. This is a free event, but tickets need to be booked in advance.
Price: FREE
Web: www.aberystwythartscentre.co.uk/whats-on/exhibitions
Twitter: @aberystwytharts
Location: Aberystwyth Arts Centre
Add to Google Calendar