Friday 3 Feb 2023 - Saturday 25 Feb 2023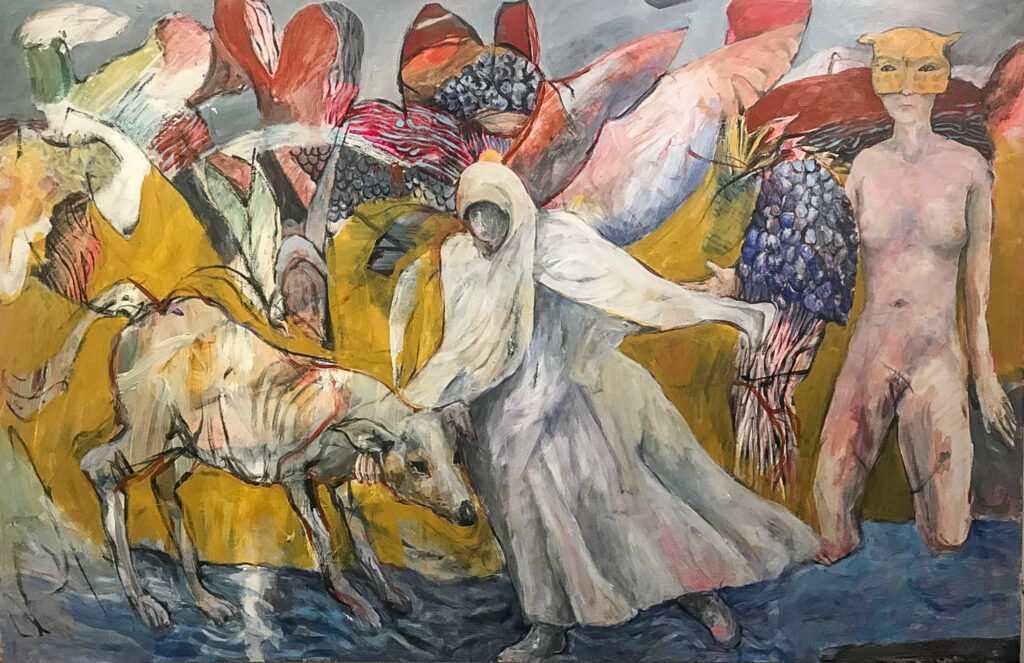 Y Silff brings together a group of artists from within Wales who have been given a shelf around which to exhibit.
Anne Cakebread is a painter and award-winning illustrator based in St Dogmaels, West Wales. She is also the Curator and Manager at Canfas. Her illustration artwork has been used in TV programmes, National TV advertisements, magazines and newspapers and she has created, written and illustrated the best-selling 'Teach your Dog …' and 'Teach your Cat…' language series of books.
Steve Brockett's semi-abstract canvases are distilled thoughts, thick with symbolic figures and animals, historic references and mythical reimagining. They are immersed in the rich earthy hues and potent skies intrinsic to the landscapes of Spain that inspire his work. The content and technique of his paintings present the viewer with images that are both arresting and challenging.
Email
:
info@canfas.co.uk
Web: canfas.co.uk
Twitter: Canfas1
Facebook: CanfasAberteifi
Tel:

01239 614344
Location: Canfas
Add to Google Calendar