Dai knows his stuff! Great historical knowledge of Cardigan town and estuary.
Enjoy a scenic boat trip from Cardigan quay along the beautiful river Teifi. You can learn from the Captain or his skipper who happens to be his 90 year old father about the history of the river Teifi, as far back as the 11th century. Discover how the river developed into a major fishing and ship building industry and how the people once earned their living on this beautiful stretch of the river.
The Diana Ellen leaves from Cardigan Bridge jetty in Cardigan town, and travels downstream to the mouth of the estuary at Gwbert. Passing through St. Dogmaels with it's ancient abbey. Bring your camera to make the most of the many photo opportunities.
When you disembark back in Cardigan after approximately 1 hour, you are perfectly placed to visit Cardigan Castle or enjoy refreshments at Pizza Tipi or the Grosvenor Hotel.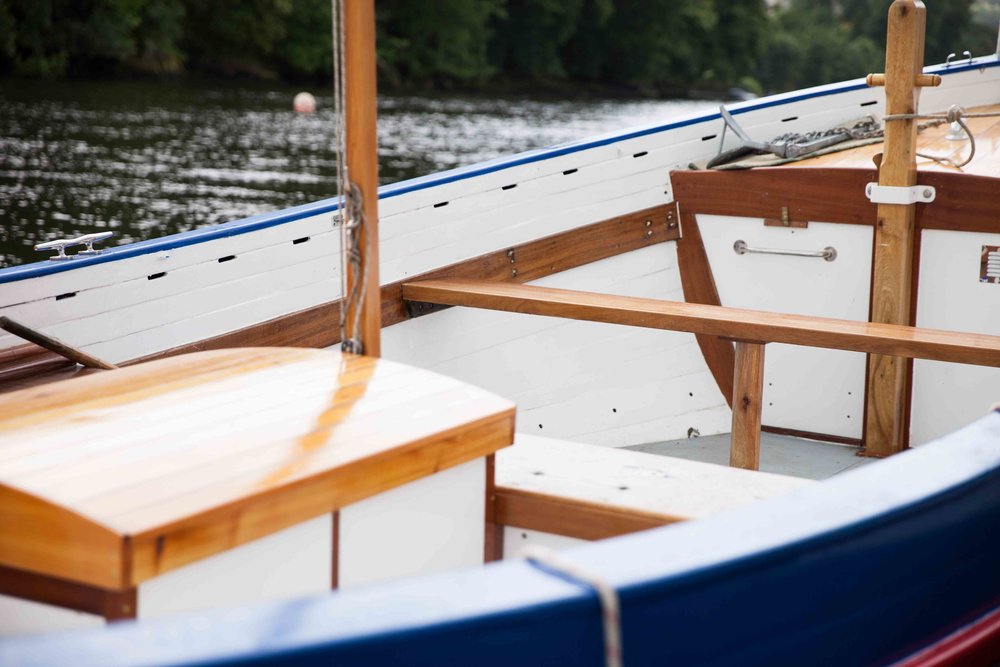 Price
Approx 1 hour
Adults (18 years+) £15
Child (5- 17 years) £10
Children under 4- free
Private Hire is also available
Private charter for £100
Charter the boat privately for up to 10 people for only £100! Please call me for further details.
Location
When you arrive in Cardigan Town, head for Cardigan Bridge where you will see Cardigan Castle, The Grosvenor pub and Pizza Tipi. Alongside the river there is a jetty where the trip will commence.
It is also signposted with information on the trips leaving times.
For current availability and booking please telephone ahead.

07748 140779
Due to tide and weather conditions trip times change daily so please contact us.